New brochure "Barrier Papers for Food Packaging"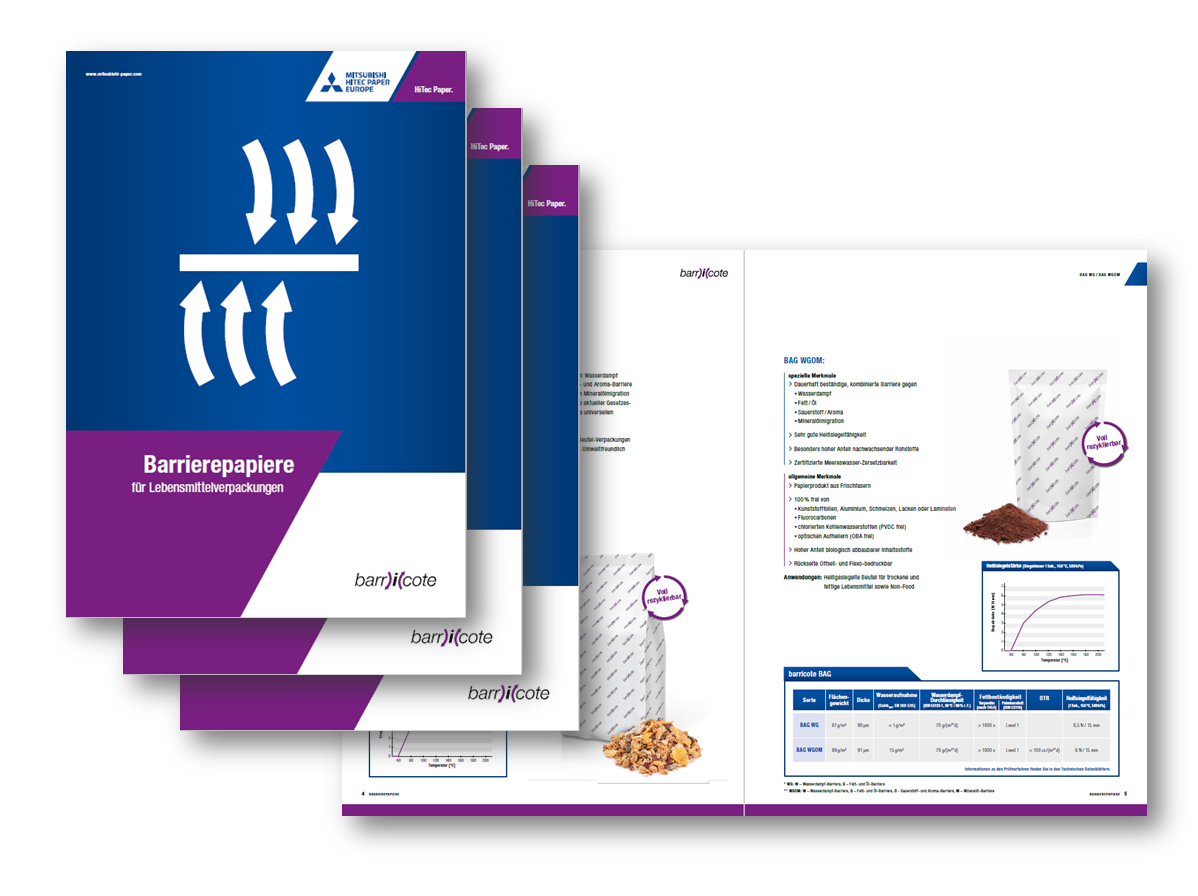 In the new barricote brochure you will find all the information about our fully recyclable and particularly sustainable barrier papers for food packaging. With multi barriers against water vapour, fat / oil, oxygen / aroma and against mineral oil migration (MOSH / MOAH).
Barricote products are 100% free of plastic films, aluminum and fluorocarbons. With a high content of biodegradable raw materials, the papers are certified for both direct food contact and FSC® / PEFC ™.
Whether pouches, wrapping papers or laminating papers - barricote protects food and consumers. Environmentally friendly, sustainable and safe.
Brand new in the brochure: barricote BAG WGOM, with comprehensive multi-barrier against water vapour, grease / oil, oxygen / aroma and mineral oil migration, very good heat sealability and a particularly high proportion of renewable raw materials.
Click here for the new barricote brochure.