Mitsubishi HiTec Paper shows product innovation at the Fachpack 2019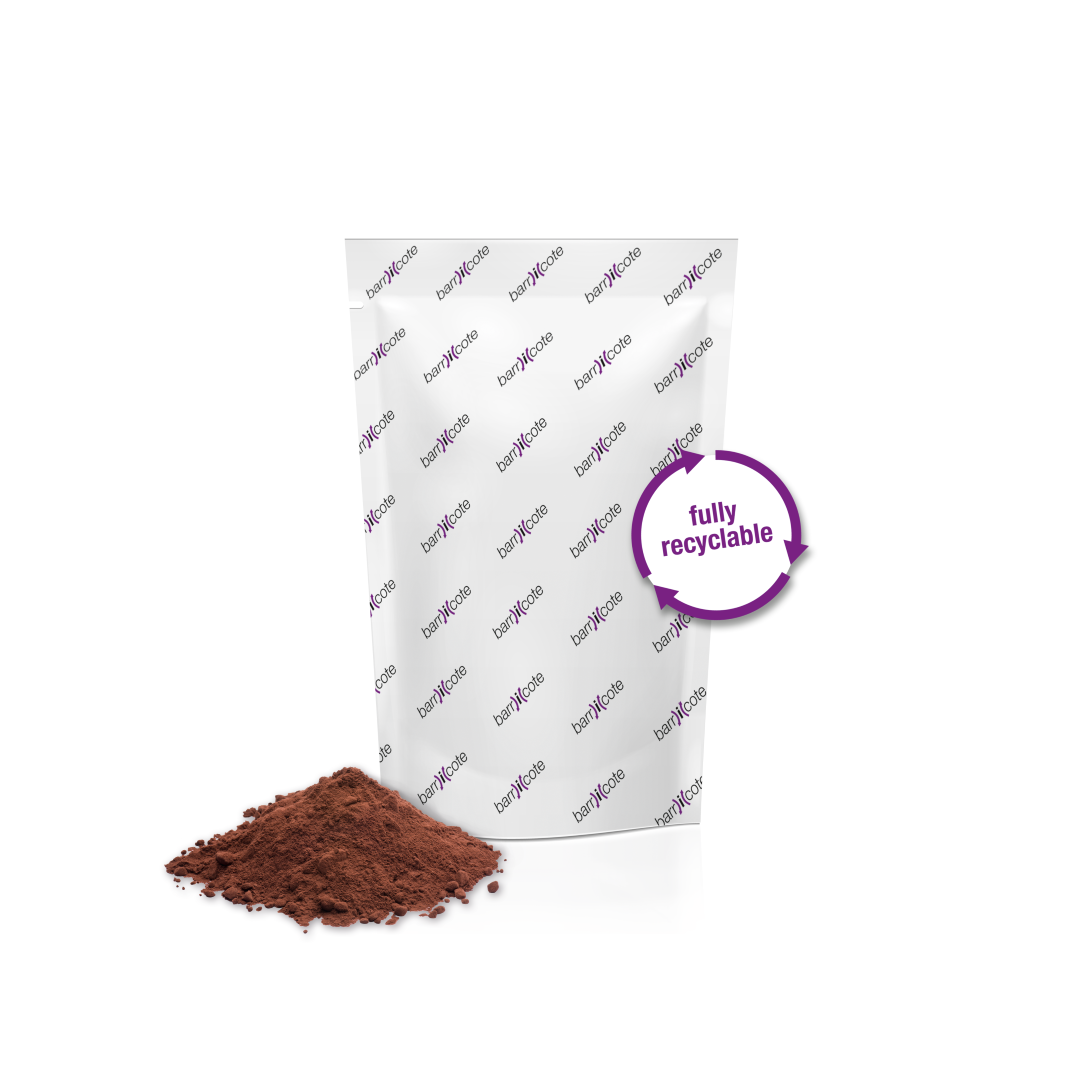 Mitsubishi HiTec Paper is at Fachpack 2019 in Nuremberg for the first time and is presenting the brand new barricote BAG WGOM - a fully recyclable barrier paper for flexible food packaging, with multi-barriers against water vapour, grease and oil, oxygen and aroma as well as mineral oil migration.
With the new barricote BAG WGOM (89 g), Mitsubishi is launching a particularly sustainable barrier paper for flexible food packaging, which has an impressive universal multi-barrier. It protects food and consumers not only from water vapour, grease or oil and oxygen or aroma, but also from mineral oil migration (MOSH / MOAH), thus offering a particularly wide barrier protection.
The paper, produced from virgin fibres, consists of a particularly high proportion of renewable raw materials, and is 100% free of plastic films, aluminium and fluorocarbons. Of course, BAG WGOM is approved for direct food contact as well as being FSC® or PEFC ™ certified.
"Furthermore, BAG WGOM is fully recyclable" says Michael Kater, sales manager for barrier papers at Mitsubishi. "Due to its very good heat-sealability, it is particularly suitable for heat-sealed bag packaging of dry and greasy foods, and it is the intelligent alternative to film packaging made of PE, PP or BOPP film. This fits in perfectly with the theme of Fachpack 2019: Environmentally friendly packaging."
Samples and further information of the complete barricote range are available at Fachpack 2019 in Nuremberg (Booth 7A641), and also at the Mitsubishi booth at Labelexpo Europe 2019 in Brussels (Booth 6A09) - or at barricote.mpemitsubishi-paper.com.