State Secretary Schrödter visits Mitsubishi HiTec Paper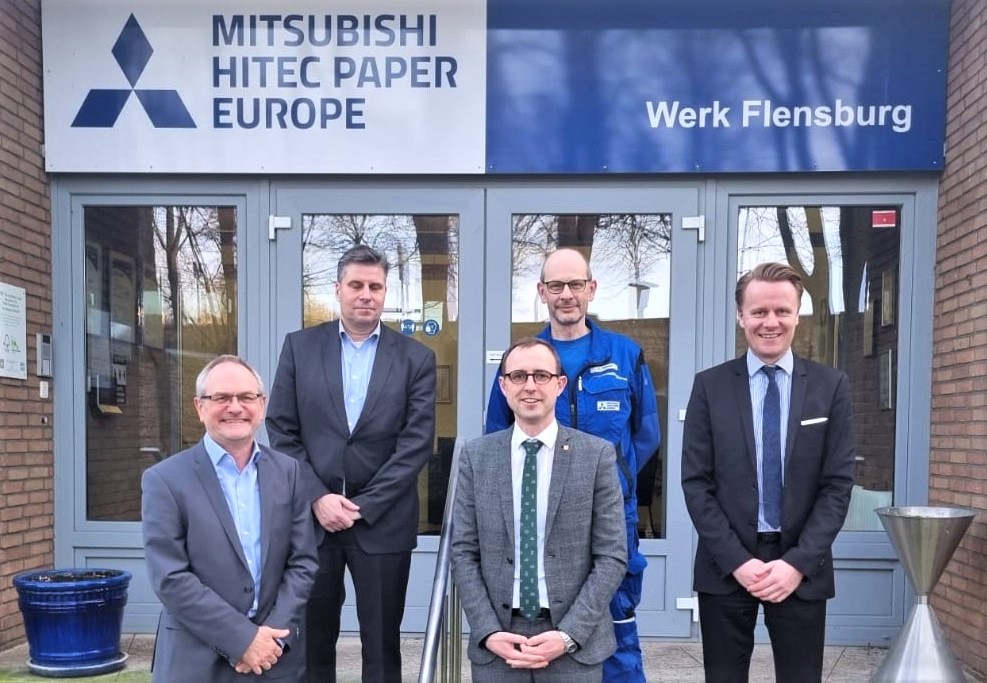 The head of the Schleswig-Holstein State Chancellery, State Secretary Dirk Schrödter, visited the Flensburg plant of Mitsubishi HiTec Paper on February 2, 2022. The reason for the visit was the Schleswig-Holstein Economy 2021 Environmental Award, which the company received at the end of last year for its sustainable barricote® barrier papers.
Impressed by the innovative strength of the company and by the completely recyclable barrier papers for flexible packaging, State Secretary Schrödter and Kai-Michael Kugler (Office of the State Chancellery) were able to witness the production of the coated special papers at the traditional Flensburg location during a factory tour. Subsequently, pressing economic policy issues were discussed with the management: energy policy with the special challenges for the energy-intensive paper industry in Germany as well as the lack of skilled workers and trainees and the resulting effects for a highly specialized production and training company like Mitsubishi HiTec Paper. How politics can promote and support the necessary innovation and transformation process of the paper industry more intensively - against the background of the desired climate neutrality – was finally discussed.