New brochure "Label Papers"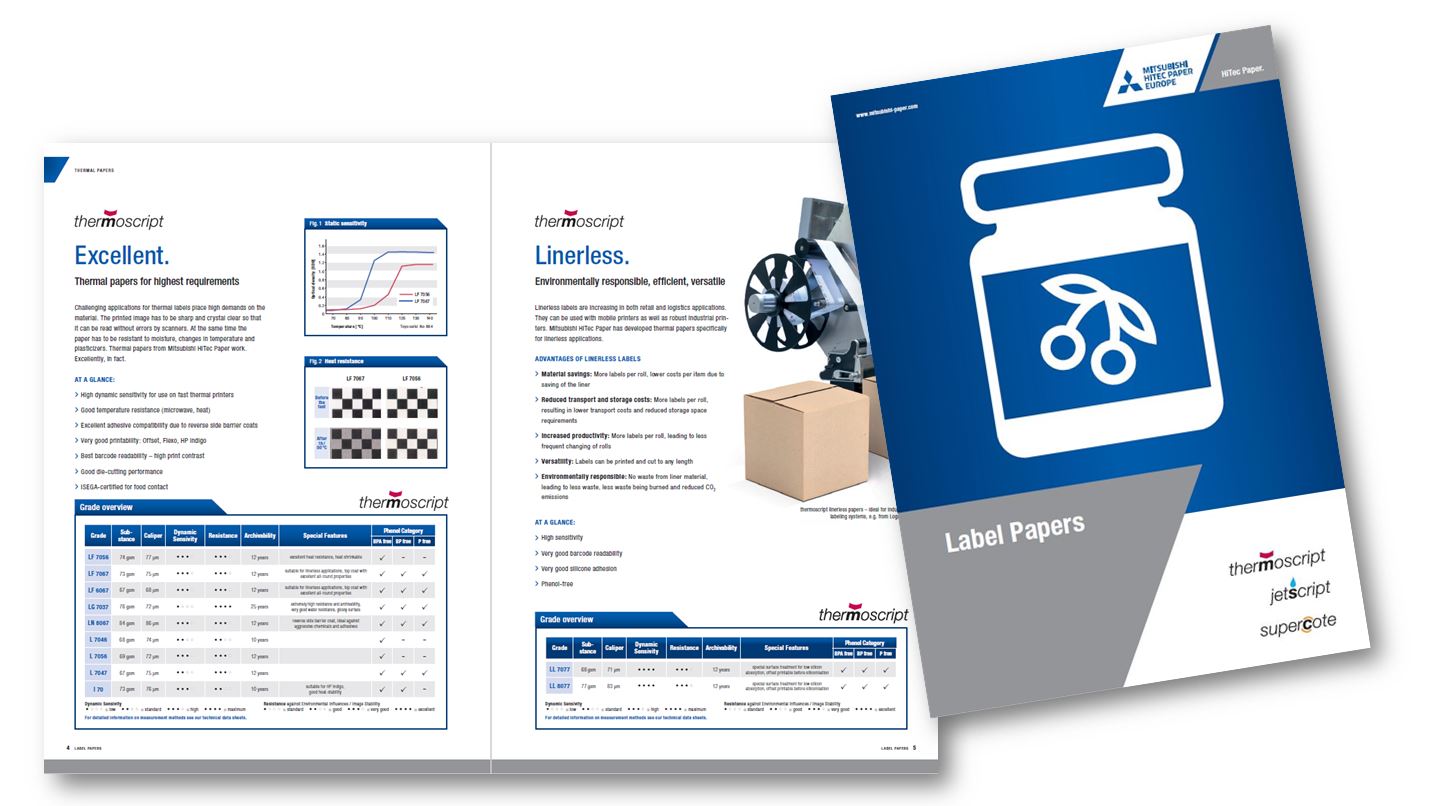 Labels stage products, they transport information to customers, service providers and to ERP systems. Labels are an indispensible carrier of information in trade, industry and service environments. They perform multiple functions and have to satisfy a wide variety of the highest requirements.
We have the right coated paper fit for all requirements, whether it is a lightweight face paper, a linerless or a self-adhesive label, or a paper for latest printing technologies. Our label papers are of high quality, professional and designed for best product performance. We offer high-quality coated label papers for a wide range of applications and all traditional and digital printing technologies:
thermal papers
inkjet papers
cast-coated papers
You can find out everything you need to know about our special papers for label applications in our new brochure "Label Papers".