Award for outstanding training performance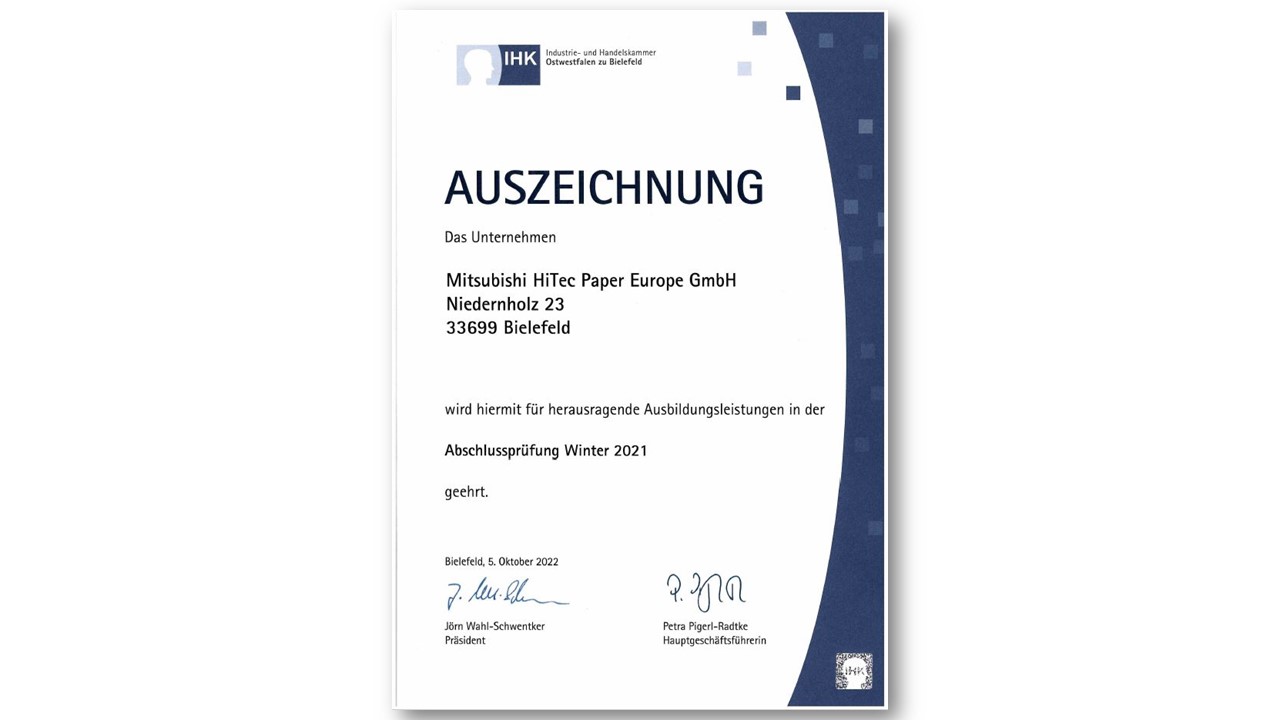 The Chamber of Industry and Commerce of East Westphalia in Bielefeld honours Mitsubishi HiTec Paper as an outstanding training company and for the excellent training performance of its trainees in the final examination in winter 2021.
We are very pleased about this recognition of both the good performance of our trainees and our commitment to vocational training. After all, we have been assuming social responsibility for many decades and train young people in a variety of professions.
More information about our training can be found here.