Mitsubishi HiTec Paper among the best training companies in 2022!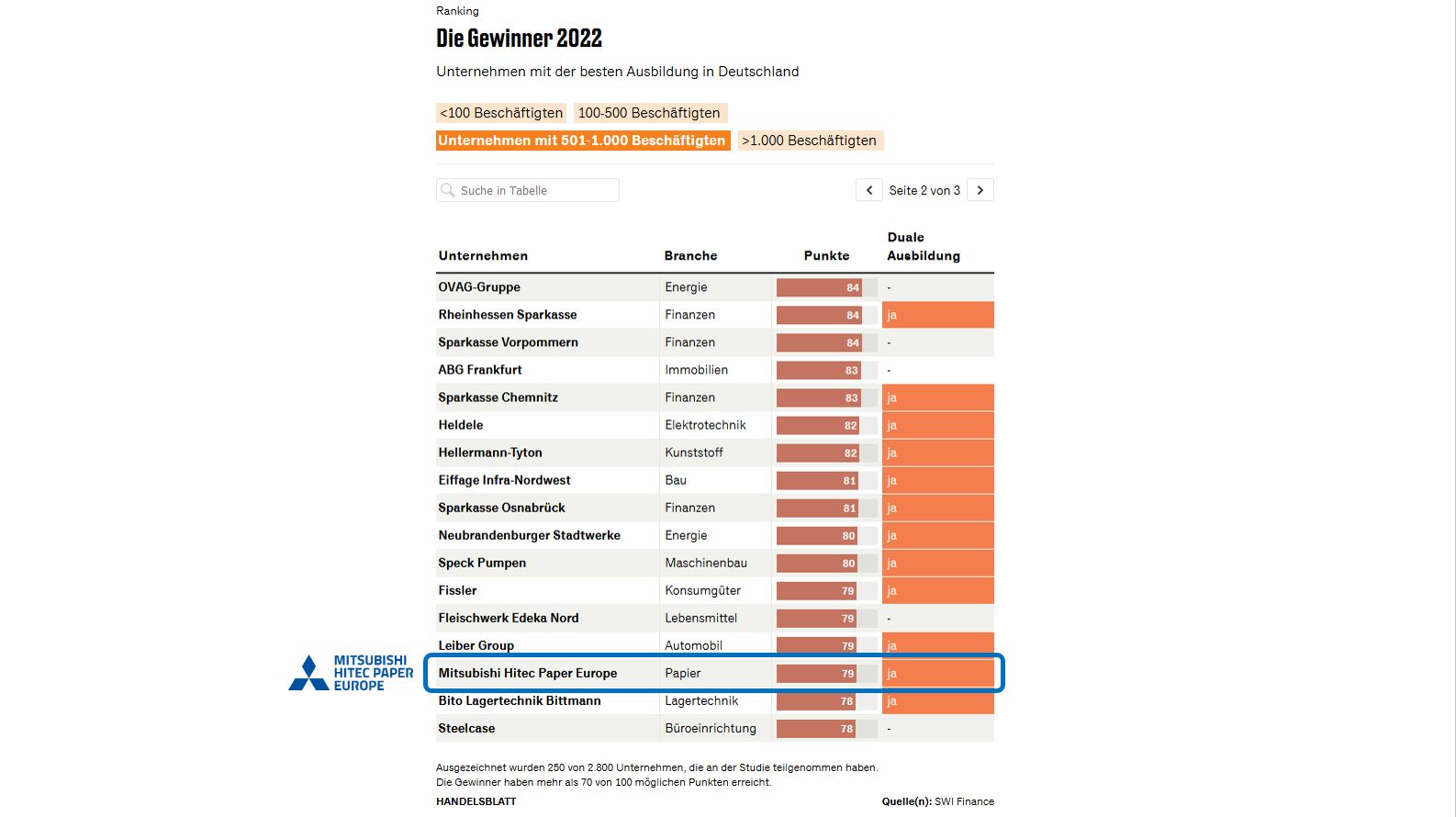 Fewer and fewer young people are interested in a traditional apprenticeship. The "Best Trainers" competition now shows how companies nevertheless attract talented people.
The SWI - Sozialwissenschaftliches Institut (Social Science Institute) surveyed more than 2,800 German companies on the topic of training on behalf of the Handelsblatt. A total of 250 companies received awards for outstanding performance in training. Mitsubishi HiTec Paper was one of them!
We are proud of this award.
Find out more about our exciting apprenticeships here.